Kia Tire Price Match Guarantee - Kia of Streetsboro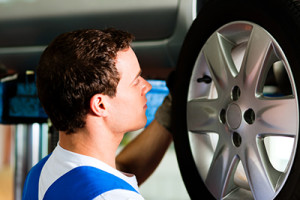 Kia of Streetsboro Features the Kia Tire Price Match Guarantee
When you need a new set of tires, the sheer selection of options can be overwhelming. Luckily for you, Kia of Streetsboro offers a Tire Price Match Guarantee program to make things simple. Our everyday deals provide outstanding savings, and our loyal customers will attest to that. But if you find a competitor offering a lower price on a set of tires, just let us know. We will happily match the price on a brand new set of quality tires. Not only will you get a fantastic deal, but you'll also enjoy the top-notch customer service that only Kia of Streetsboro can provide. Stop by our dealership today to browse our terrific selection of tires.
The Tire Price Match Guarantee
We want to make our customers happy at Kia of Streetsboro, so we keep our pricing affordable. We offer some of the greatest deals around the area on high-quality tires. In fact, we are so confident in our low prices that we invite our customers to shop around. If you find a better price at a competitor, just show us the price quote on paper. We will match that quote on a brand new set of tires. If you recently bought a set and found a cheaper price elsewhere, then come back and visit us! We will refund you the difference in price on a sale within the past 30 days.
Requirements for Eligible Quotes
We are happy to match eligible price quotes under the Tire Price Match Guarantee. However, there are a few things to keep in mind while searching for competitor prices:
We'll need a printed copy of the eligible quote from the competitor.
The tires you want must be currently in stock at the other dealership.
The competitor must be located within 25 miles of Kia of Streetsboro and must be a non-wholesale warehouse.
If a 24-month road hazard coverage plan is not included in the quote, a 10% charge will be included.
Price Matching Exclusions
The Tire Price Match Guarantee does not include special pricing deals, used tire sales, or labor costs. The price of technician labor, including mounting and balance and wheel weights, is not factored into the quote. Only new tires are eligible, so used tire deals will not be considered. Special pricing like bundled offers, closeouts, and clearance sales are also excluded from the program.
Upgrade Your Tires Today
If you're in the market for a quality set of tires at rock bottom prices, now is the time to visit Kia of Streetsboro. Our Tire Price Match Guarantee will ensure that you drive away satisfied. Visit us at 835 Classic Drive in Streetsboro to see our selection of tires in person. If you'd prefer to contact us by phone, call our main line at 440-808-6111. You can also contact us online for more details.
Sales Hours
877-857-7740
| | |
| --- | --- |
| Monday | 9:00 am - 8:00 pm |
| Tuesday | 9:00 am - 8:00 pm |
| Wednesday | 9:00 am - 8:00 pm |
| Thursday | 9:00 am - 8:00 pm |
| Friday | 9:00 am - 6:00 pm |
| Saturday | 9:00 am - 6:00 pm |
| Sunday | 12:00 pm - 5:00 pm |
Service Hours
330-422-7100
| | |
| --- | --- |
| Monday | 7:30 am - 6:00 pm |
| Tuesday | 7:30 am - 6:00 pm |
| Wednesday | 7:30 am - 6:00 pm |
| Thursday | 7:30 am - 8:00 pm |
| Friday | 7:30 am - 6:00 pm |
| Saturday | 8:00 am - 3:00 pm |
| Sunday | Closed |
Parts Hours
330-422-7100
| | |
| --- | --- |
| Monday | 7:30 am - 5:30 pm |
| Tuesday | 7:30 am - 5:30 pm |
| Wednesday | 7:30 am - 5:30 pm |
| Thursday | 7:30 am - 8:00 pm |
| Friday | 7:30 am - 6:00 pm |
| Saturday | 8:00 am - 3:00 pm |
| Sunday | Closed |